Brazilian Brow medium Chestnut
Henna for eyebrows MEDIUM CHESTNUT
For 7-14 days on skin and up to 6 weeks on the brows.
Content: 2.5g color, fixer 10g (ca. 35 treatments)
No Lead
No Amonia
No hydrogen peroxide
Brazilian Brow medium Chestnut
HOW TO PREPARE HENNA
Remove all oiliness and residues from the eyebrows;
In a Dappen Pot add a small amount of HENNA + 2 drops of Color Fixer + 8 drops of mineral water. Stir until you get a homogeneous mixture, if necessary add more drops of mineral water, carefully and gradually.
Apply the mixture on the eyebrows and let it act for 20 minutes;
At the end of 20 minutes, remove all excess with cotton moistened with mineral water.
To obtain a uniform coloration on both eyebrows, it is important that the product acts the same time on each eyebrow.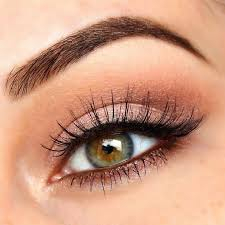 PRECAUTIONS:
Store in a dry and cool place. Keep the bottle closed and protected from light. Before applying, perform the TOUCH TEST. People with allergies may experience some irritations. Avoid directly eye contact, if this occurs, wash with plenty of water. Wear suitable gloves for application. In case of allergic reactions, discontinue usage and seek medical advice. Keep the product out of the reach of children. EXTERNAL USE.
5

stars based on

1

reviews
Alle kleuren geprobeerd en het pakt super met een natuurlijk resultaat. Valt niet te donker uit! De medium henna gebruikt op een rossige klant, verbluffend resultaat! Ziet er gelijk natuurlijk uit. Bedankt BB
5

stars based on

1

reviews